We work hard to place our children in the best boarding schools of India and abroad.
Our vision is to produce & calibrate a fabricated model of competitive young generation who are not only intellectually sound but also smartly developed & skilled to face and compete the ever-changing worldwide systems and processes.
We are pioneers at the global frontiers of preparing the students for worldwide International School Entrance Examinations. We amalgamate & re-unite the power of processed mentoring, in-depth development of students, preparing them for right strategy & problem-solving techniques and change management into authentic, accredited preparations & Training & Development.
What makes Shori: The Prep School Authentic?
We are devoted to your personal growth, developing you as a refined and robust instrument for accepting the rapid change.
Shori: The Prep School
            – We charge up for victory!!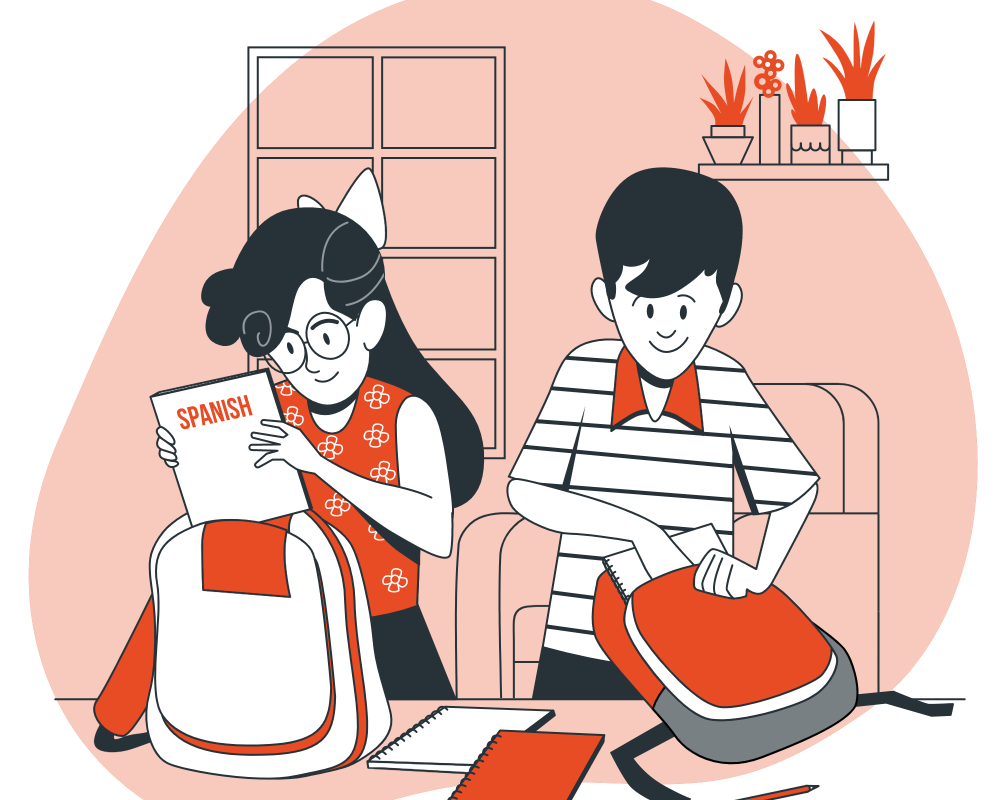 About Our Managing Director
Dr. Thakur
(Managing Director, Shori: The Prep School)
Dr. Thakur is the Managing Director of Shori, the Prep School (SPS) – A Plant Surgeon, women scientist and an evangelist, The Beau Monde Creations Group Venture. Dr. Thakur envisages Shori, The Prep School to further accelerate academic and visionary growth, leading to significant functional and operational verticals expansion and multiple credentials in the near future, both national, and multi-national across the geographical boundaries.
Dr. Thakur primarily focuses on visionary and performance across all aspects of the school. Her exquisite expertise lies in education management, growth and development, multi-disciplinary course of action and state-of-art strategies, leadership and governance.
Dr. Thakur plays an engrossive role of driving SPS strategic plan, which guarantees that the educational programmes and the quality of mentoring, teaching and learning, meet the needs and standards of the school community.
Dr. Thakur has a Doctorate degree (Phd) in Forest Pathology and Masters degree (MSc.) in Microbiology, from the prestigious Forest Research Institute ( FRI) from Dehradun, Uttarakhand and having 20 plus International and National Publications, published couple of books and chapters in Life sciences global journals.
Also, she is a meritorious and an international awardee of Loqman National and international Awards, 2019, supported by IEUDP and organised by Verve Global Solutions Pvt. Ltd. for excellent contribution for Research in Forest Pathology and Entrepreneurship.
Also, she has guided and fabricated their dissertation reports. Apart, from this, she has been an invited speaker and presenter at National, International conferences, seminars and workshops and is an active member of scientific societies including Indian Science Congress Association, Indian Phytopathological Society, Asian Council of Science Editors, The Society of African Journal Editors, Research Gate and SlideShare.
She is also currently serving as an active advisory, editorial board member for 14 plus and also a reviewer for about 25 plus International and National journals. She is also a certified diploma holder in 'Nutrition'. Moreover, she has numerous records of achievement and active participation in the Emerging respiratory COVID-19 certification program, organised by World Health Organization (WHO).
Shori: The Prep School
            – We charge up for victory!!
Ms. Naisha Gandhi
(Corporate Advisor, Shori: The Prep School)
Ms. Naisha Gandhi is the Corporate Advisor of Shori, The Prep School (SPS). A Multi-talented, vibrant, cosmopolitan and outstanding personality, who has rich experience in Management Consulting, Business Development, Interpersonal Affairs, New Business Development, Corporate Training, Counselling, Marketing, Consulting, Advisory and CSR in the domain of Education, Retail and Tourism.
The corporate expertise of Ms. Gandhi involves Business Development consultations in GUBBI Civil Engineers, Mumbai, Royal Consultants Pvt. Ltd. in Mumbai & Gulf, SG Enterprises, Mumbai and also Swasthya Ayurveda Dubai. Moreover, She had also served Leisure Retail concepts Pvt. Ltd. Mumbai (sister concern of Golden Star International LLC, Dubai, and also served as a marketing head in the same concern.
She had also served as a senior project consultant for GENYX Consultancy, Dubai, also served as a marketing manager for Management Development center Dubai in Welingkar Institute of Management.
She has also served as a Global Alliance Executive Mumbai on the key role of corporate Tie-ups and International Tie-ups of the International Program offered by the Temple University, Philadelphia, Northumbria University : Newcastle, Lancestar University.
Had also dealt in International Tie-ups with Universities in US, UK, Singapore, Australia for twining programs, student exchange and faculty exchange programs.
Prosperingly, also acted as Marketing Project head (Tourism) at Infrastructure Development Management International and had conceptualize the unique project "Place on Air".
Progressively, She had served as a BDE for Shah Forged Rolls Pvt. Ltd. and Raymonds Steel Ltd.
She is ornated with calmity, perseverance and immense knowledge and learning skill-set which acts like a boon for young minds. We are elated and immensely blessed on taking her on-board for Shori – The Prep School
Shori: The Prep School
            – We charge up for victory!!
Mr. Daljinder Singh
(Academics Head, Shori: The Prep School)
Mr. Daljinder Singh, is the Head-Academics of Shori, The Prep School (SPS). A dynamic, vivacious, multi-facet, multi-tasking and versatile personality, who has vast experience in mentoring, guiding and developing vivid aspirants from several background and Schools. As he gauge the peripheral need and the dimensions of every arena's insight of a growing young and witty mind, he had proven in the recent past about his phenomenal outputs he had generated.
He is ornated with calmity, perseverance, and a complete knowledge and learning skill-set which suits the need of an hour. Reaching a lustrous mentoring background and various competitive know-how, which bridges the need to produce a triumphant result-oriented approach for the student who wishes to fly high and looking for transforming their dreams into the reality of securing a seat in international boarding/non-boarding schools.
Mr. Singh is having an experience of more than 8 years in training and developing young minds with certified and proven credentials. He is a techno-linguist and would be able to understand and inculcate the perfect set of right education accordingly as per the different kaleidoscopical aspects of students.
Mr. Singh is a PG(Science), along with, a volunteer for "Citizens for Green Doon" for the last 10 years, in Robotics & Personality Development Coach for Skill-ed & Arcadia School, India.
Shori: The Prep School
            – We charge up for victory!!
About Our Head Creative Content Developer
Ms. Aditi Bansal
(Head Creative Content Writer, Shori: The Prep School)
Ms. Aditi Bansal is a crucial part of Shori, The Prep School designated as a worthy creative content developer. She is qualified as a BBA, LLB Honours, an aspiring litigator. She is a passionate and well verse writer and have also published several research papers, research articles, blogs and essays for numerous reputed journals, books & newspapers. She is an experienced content writer who had consistently proven her mettle. She is also currently serving as an editor for the annual newsletter "Nivaaran mediators" of  Supreme Court Of India', inaugurated by the hon'ble Mr. Justice 'N.V. Ramana', Chief Justice of India.
She is a futuristic, visionary, ethical with a kaleidoscope of imagination and creativity ornated with meritum ethicus and responsible for completing the task and duties on time. She is a self motivated and driven personality who equilibrates the work balance with utmost sincerity and rich abilities. 
Shori: The Prep School
            – We charge up for victory!!