Welham Girls' School, Dehradun
Welham Girls' School is a Senior Secondary School in Dehradun which is affiliated to the Council for the Indian School Certificate Examinations (CISCE). The school is all-girls boarding school with classes from 6th to 12th. Welham Girls' School first opened its doors in 1957. Welham Girls' school is a member of the Indian Public School Conference. If you wish to send your child to this school and want information about the school then you are at the right place. You'll find everything you need in our post on Welham Girls' School Admission.
Welham Girls' School, Dehradun educates students from class 6th to 12th. Every academic year, sessions at Welham Girls' School begin in April. This School is one of the best schools in Dehradun. The dedicated and skilled teachers here guarantee that the youngsters of this school get the most out of their education. Also, this school is an English medium school, so, all the interactions of students take place in the English Language. Hindi is also a language in the curriculum. In Middle School, students may pick any of these languages as a third language: Sanskrit, Punjabi, Bangla, or Urdu. If she has any prior understanding of the language, then she may also choose French. The school has achieved outstanding academic performance, and its students have succeeded in extra-curricular activities as well.
If you want more info about the school, we'd love to tell you.
The Campus of Welham Girls' School
Welham Girls' school's buildings are spacious and filled with enough light. Welham Girls' School provides outstanding pastoral care to its 550 girl students, who live in ten well-equipped dorms. The girls are divided into five Houses, which help them develop a sense of connection and teamwork. Oriole, Woodpecker, Hoopoe, Bulbul, and Flycatcher are the names of the dormitories. These are all the names of the birds that one can see on the campus also.
The House System is very important in a residential school. Each House is not just a conscience entity led by a House Mistress and a matron, but it is also a hierarchical community in which the girls develop strong feelings of loyalty, responsibility, and leadership.

All other student officials, including house captains, are picked for their poise, confidence, and ability to take initiative. All five Houses participate in sports as well as a range of other activities like art, dance, debating, quizzing, and drama.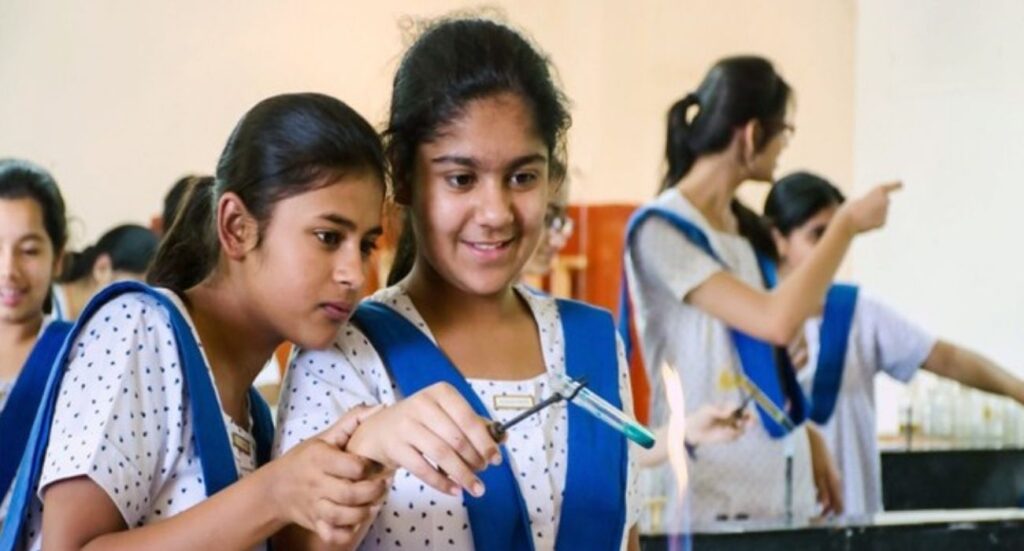 Academics of Welham Girls' School
Welham Girls' School is affiliated with the CISCE in Delhi. The School employs a student-centered approach. And it emphasizes providing students with hands-on learning experiences through field trips, live experiments, cross-curricular blended learning, research projects, and presentations. Within a comprehensive atmosphere, the school curriculum mainly focuses to provide pupils the creative and critical thinking abilities.
The school also uses flipped classroom instruction, in which students can learn theoretical subjects ahead of time and use class time for debate and refining their understanding. The flipped classroom switches instruction to a learner-centred approach in which students can utilize the class time to go deeper into topics and generate meaningful learning opportunities. While Students can use educational technologies like online videos to 'deliver content' outside of the classroom.
Achievements of Welham Girls' School
Welham Girls' School is well-known for its academic achievements because the school's staff always ensure that students receive a high-quality education. So, In the board exams, the School Girls obtain a fantastic result. Here we mentioned previous years results of Welham Girls' School.
The results of the ICSE and ISC in 2019:
The average score in the 2019 class XII board examination (ISC) was 91.9 percent, and two students received the all-India rank #3 with an aggregate of 99.25 percent.
In the 2019 ICSE board test, 70 out of 80 pupils received an aggregate score of 90 percent or more, with the class average of 93.5 percent.
The results of the ICSE and ISC in 2020:
Janhvi Chandra took first place in the ISC exams with a score of 99.50 percent. In three subjects, she received a perfect score. In ISC, the class average is 94 percent. 65 of the 76 pupils received a score of 90 percent or above, and no one received a score of less than 80 percent.
Krisha Khanna scored 98.6 percent in ICSE exams, obtaining 100 marks in four of the six subjects. In class 10, the average is 93.5 percent. 74 of the 82 students received a grade of 90 percent or higher.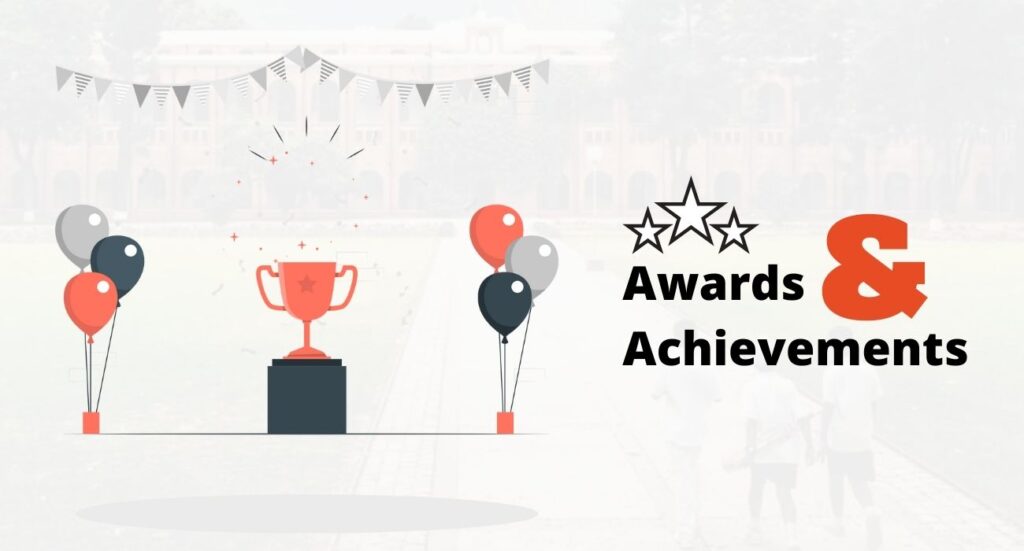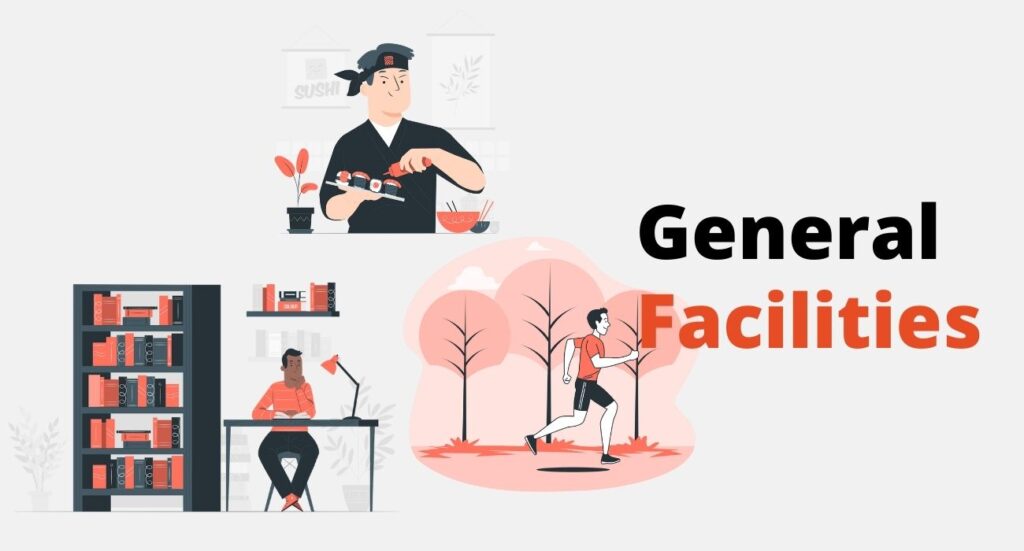 General Facilities At Welham Girls' School
Welham Girls' School offers a variety of facilities to its students. In their school, they always use the most up-to-date learning systems. The following are some of the facilities available.
General Facilities
Welham Girls' School is rightfully proud of its open-shelf library and resource center, which enable girls to develop an interest in a variety of disciplines and to provide them with the opportunity to conduct research and in-depth study.
State-of-the-art, well-equipped laboratories give remarkable facilities in physics, chemistry, biology, computer science, mathematics, history, geography, and home science.
Until Class VIII, computer science is obligatory; after that, it is offered as a topic and a co-curricular activity.
This Dehradun Girls School makes great use of audio-visual ICT-enabled instructional aids.
Students are encouraged to visit the library and undertake research because project work is greatly emphasised.
Debates and group activities encourage independent thinking and learning.
Extracurricular activities and Sports Facilities at Welham Girls' School
Welhm Girls School Dehradun offers Craft, Kathak, Bharatnatyam, Folk Dance, Tabla, Sitar, Guitar, Drums, and Piano to its students.
They also teaches Indian classical vocal music, Western classical vocal music, Audio Visual, Dramatics, Paper Recycling, French, Computer science, and Yoga to the girls.
As sports are an important part of the school's routine, so the school provides basketball, hockey, badminton, lawn tennis, athletics, table tennis, karate, cricket, and aerobics sports facilities to the girls.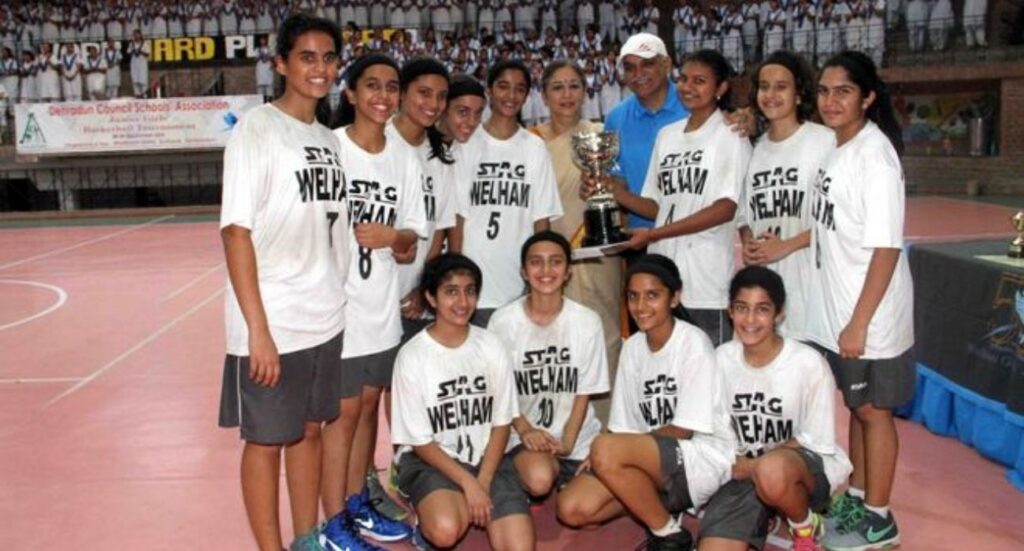 Welham Girls' School Admission
In this section of the article, you will find everything you need to know about Welham Girls' School Admission. A good school for your child's academic, co-curricular, and overall growth is the best gift you can give her. So, this article will inform you about Welham Girls' School admission procedure & policy, important dates for admission, syllabus and exam pattern, Welham Girls' School fee structure, and other vital information.
Welham Girls' School Admission Eligibility
Every year, the new academic semester begins in early April. So, Anyone interested in attending Welham Girls' School should study for the exam as soon as possible. Here are certain age criteria that students should be aware of:
| | |
| --- | --- |
| Class | Age at start of the academic session |
| Class BII (Class 6) | 10½ – 12 Years |
| Class BI (Class 7) | 11½ – 13 Years |
| Class Pre SC (Class 11) | 15½ – 17 Years |
Welham Girls' School Admission Process
Every year in early April, the new academic term begins. But, only seats in Classes VI, VII, and XI are available at Welham Girls' School.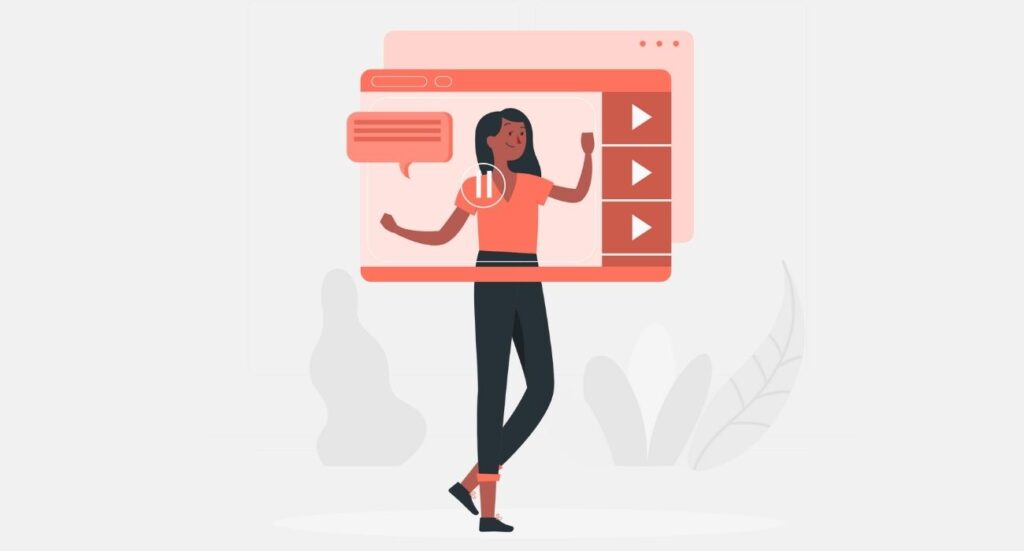 Welham Girls' School Admission Application Form:
Firstly, you can find the application or registration forms on the school's official website or in the office, and secondly, you can pay for the school prospectus and registration form and send a demand draft to "The Principal, Welham Girls' School" for registration. We have listed the application fee and the registration fee below:
The prospectus fee (for Classes VI and VII) is Rs. 1200 (within India), but RS. 1500.00 (abroad).
The prospectus fee (for Classes XI) is Rs. 700 (within India), but RS. 1000.00 (abroad).
Registration Fee is Rs. 20,000 only.
Welham Girls' School Fees
The following tables detail Welham Girls' School Dehradun fees and fee structure:
Fees, Deposits, and Advances of Welham Girls' School:
| | |
| --- | --- |
| School Fees | Rs. 5,75,000/- |
| Admission Fees | Rs. 50,000/- (At the time of admission) |
| Security Deposit | Rs. 2,87,500/- (Refundable) |
| Imprest Deposit | Rs. 40,000/- |
| Uniform Deposit | Rs. 20,000/- |
Prospectus and Application Form Fee of Welham Girls' School:
| | |
| --- | --- |
| Prospectus Fee (Classes VI and VII) |  Rs. 1200.00 (within India) or RS. 1500.00 (abroad) |
| Prospectus Fee (Class XI) |  Rs. 700.00 (within India) or RS. 1000.00 (abroad) |
| Registration Fee | Rs. 20,000 only. |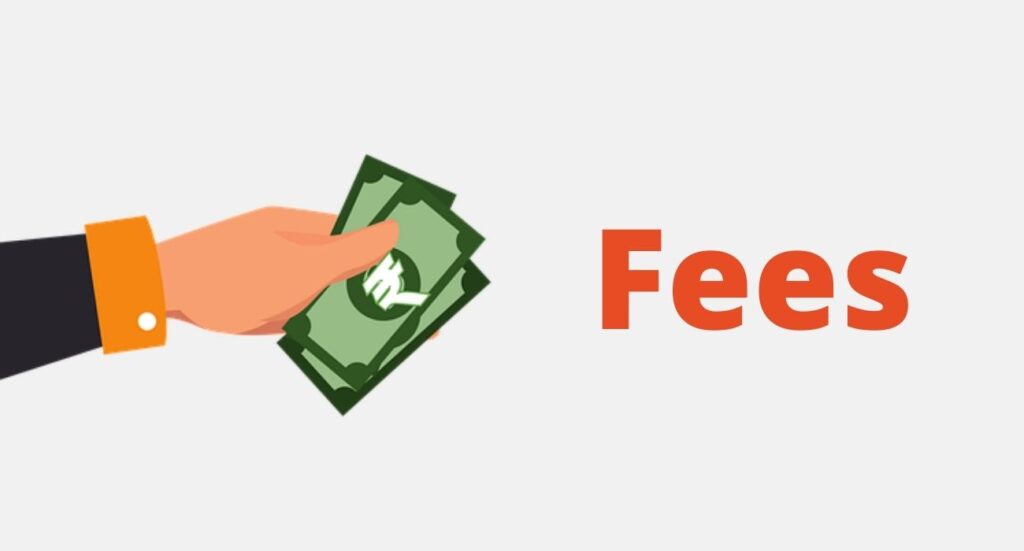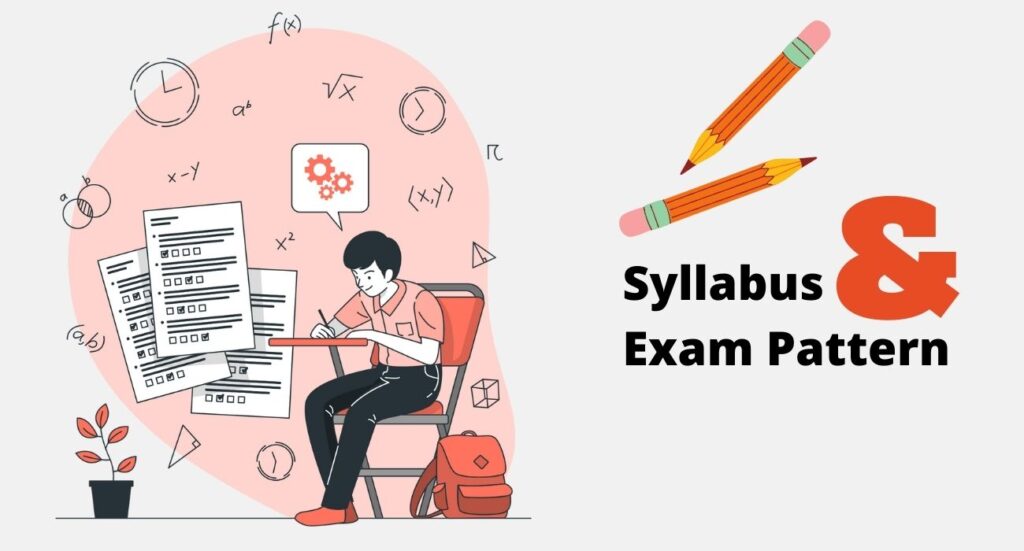 Welham Girls' School Syllabus and Exam Pattern
A girl must pass two main phases to get admission in Welham Girls' School:
The first is an aptitude/proficiency test that will be administered in the form of a written exam. This exam consists of four subjects: Maths, English, Hindi, and General Knowledge. But the test's syllabus is straightforward and covers basic topics covered in school up to fifth grade.
The Interview Round is the second stage. Therefore, the child will be asked some general questions in this round. Because they will be looking for attributes in your child such as originality, imagination, and intellectual risk-taking. The greatest way to prepare is to keep your child up to date on what's going on in the world.
In addition, the student must pass a medical fitness test.
Admission is offered based on the results of assessments provided by the school at the time of admission, as well as the number of open seats in each class.
Important dates for the Welham Girls' School Admission 2022
The Entrance exam for this year 2022 will be conducted in November/ December 2021.
The session of 2022 starts from 1 April 2022 (after following all the official formalities of admission). 
Prominent Alumni of Welham Girls' School
Welham Girls' School has a number of well-known alumni in the fields of art, politics, and sports, among other things.
Brinda Karat – Indian politician.
Subhashini Ali – Indian politician.
Kareena Kapoor Khan – Indian actress.
Radhika Roy – Indian journalist
Deepa Mehta – Indo-Canadian film director and screenwriter.
Meira Kumar – Indian politician and former diplomat.
Neera Yadav – leader of Bharatiya Janata Party Jharkhand.
Madhu Tehran – Indian journalist.
Priyanka Gandhi – Indian politician and the general secretary of the All India Congress Committee in charge of Uttar Pradesh.
Aditi Vasudev – Indian film actress.
Want To Get Admission In Welham Girls' School?
We are well aware that admission in Welham Girls' School is a dream for many children, but only a few make this dream come true. The school has a restricted number of seats, and the number of applicants is substantially higher. As a result, the entrance examination is more difficult. A child requires good direction at this time. Shori: The Prep School educates them in an unparalleled manner in order for them to get selected in Welham Girls' School entrance examination.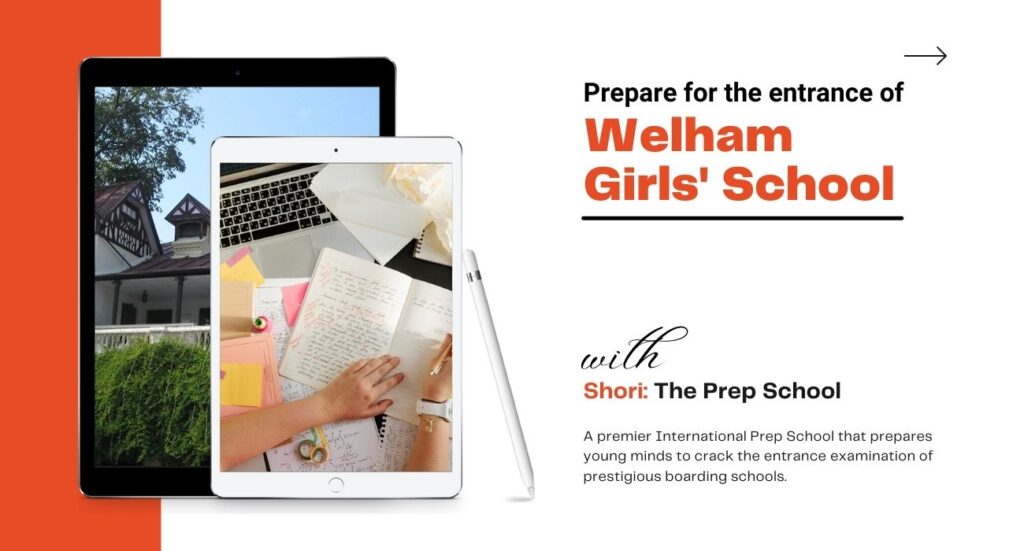 A premier International Prep School that prepares young minds to crack the entrance examination of prestigious boarding schools. The prep school is well regarded for the high-quality entrance exams preparation and produces the best results year after year. At Shori, we focus on building a strong foundation of knowledge and concepts in children for their success and provide an excellent platform for the preparation of competitive exams and the overall development of children. The best academic support and personal care which we provide to the students helps them meet their goals and objectives. 
The core values of Determination, Honesty, Authenticity, Integrity, Devotion, Humanism, Holistic Learning, Social Ethics, and concern for society & the environment are all closely interwoven into the fiber of Shori: The Prep School. Our highly qualified and most experienced faculty are dedicated and committed to students' complete success and provide assistive surroundings to contribute to their social, cultural, academic, and all-around development.
To our students, we impart value-based education, abundant resources, and individual attention. For the parents, we have a responsibility to nurture ethical and responsible career leadership in the children. To society, we provide a lifelong connection to ethics and excellence in global leaders.
for which we prepare our young minds