Woodstock School, Mussoorie
The School has a long history of educational excellence.
The Woodstock School, located in Mussoorie, is a well-known co-educational residential school. The school was founded in 1854 and is one of the oldest educational institutions in the country, teaching students from Kindergarten to Grade 12. Residence education, on the other hand, begins in Grade 5. This is the first school to be fully approved by the Middle States Association in 1960 and to be formally recognized as an International Baccalaureate (IB) World School, with authorization for the IB Middle Years Program (MYP) and Diploma Program (DP).
Woodstock School, located on a 250-acre campus within a protected forest about one mile from the hill station city of Mussoorie, educates 500 students from kindergarten to class XII. Woodstock School aspires to be a leader in teaching and learning, providing world-class education in a multicultural environment. The school creates visionary, eloquent, and ethical individuals able to fulfill their full potential in leadership and life, inspired by the Himalayan environment and its inclusive Christian culture. It provides students with the International Baccalaureate Diploma Programme (IBDP).
If you want more info about the school, we'd love to tell you.
The campus of Woodstock School Mussoorie
The 250-acre campus of Woodstock School, Mussoorie, is located one kilometer outside of Mussoorie, in tranquil and serene surroundings. The senior school building houses classrooms for grades 9 through 12, as well as well-equipped scientific laboratories, a library, and an auditorium with cutting-edge lighting, sound, and stage technology. There are many classrooms, two computer laboratories, an auditorium, and a large art studio in the media center.
The magnificent new Win Mumby Gym features an international-standard basketball court, squash and badminton courts, a climbing wall, a fitness center, and other amenities for its pupils' general growth. Large community events, such as graduations, are held at the gym. There are studios, practice cells, ensemble rooms, an Indian music studio, and a music library in the music block.
Academics of Woodstock School Mussoorie
Woodstock School in Mussoorie has been designated as an International Baccalaureate (IB) World School, with full authorization for both the MYP and Diploma programs (DP). Academics, enrichment, and residential life all fall under the umbrella of Woodstock's capital 'C' curriculum. Woodstock's educational philosophy is that students who actively engage in comprehensive learning are better prepared to live meaningful, successful lives and to contribute meaningfully to the world around them. Learning outcomes for the entire community are diverse and demanding, as is consistent with this method.
Woodstock School is an IB World School that offers an inquiry- and standards-based approach in the Early Years, the Middle Years Programme (MYP) in Grades 6-10, and Diploma Pathways in Grades 11 and 12, including the IB Diploma Programme (DP).
Achievements of Woodstock School Mussoorie
Woodstock School Mussoorie is an imaginative, articulate, and ethical school that is inspired by the Himalayan environment and its inclusive Christian culture. It prepares students to reach their best potential in leadership and life. The pupils are the school's greatest success. If you want to know about a school's quality, you should look at its alumni.
Woodstock School has a number of notable alumni who work in a variety of fields. They are not only bringing honor to their country via their service, but they are also bringing honor to Woodstock School by having alumni like them. This is the school's most significant accomplishment.
The following are some fascinating facts about the School: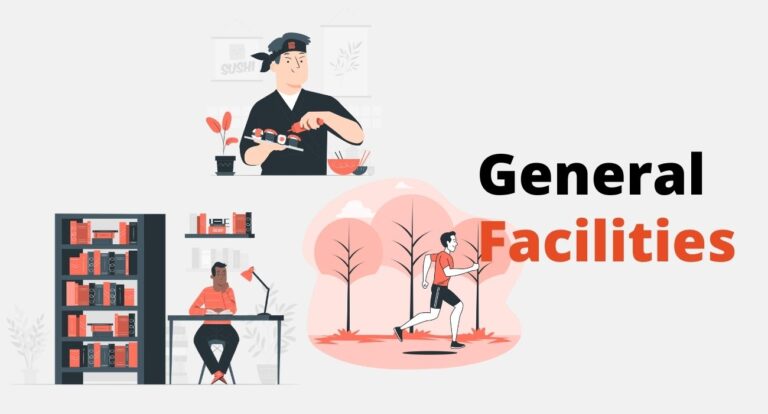 Facilities at Woodstock School Mussoorie
Sports Facilities at Woodstock School
Woodstock School Admission
Woodstock School in Mussoorie, Dehradun, is a prestigious school. Students receive a decent education at school. The school provides a pleasant atmosphere, and students benefit from the expertise and experienced faculty. The School is located in the first range of the Himalayas, and the campus is surrounded by forest. It is a well-known Mussoorie residential school. It is a co-educational international school in Landour, a hill station. Students that come to this institution with the goal of receiving superior education can expect a remarkable learning experience.
So, if you want your child to attend this prestigious institution fill out an online application form. But before filling out the form, read the article carefully. Here is everything you need to know about Woodstock School Mussoorie, including admission requirements, fees, and eligibility.
Woodstock School Admission Eligibility
Students applying for admission to Woodstock School in Mussoorie must meet the following age requirements:
| | |
| --- | --- |
| Classes | Age Criteria (as of July 31st in the current school year) |
| KG | A child must be 5 years old |
| Grade 1 | A child must be 6 years old |
| Grade 2 | A child must be 7 years old |
| Grade 3 | A child must be 8 years old |
| Grade 4 | A child must be 9 years old |
| Grade 5 | A child must be 10 years old |
| Grade 6 | A child must be 11 years old |
| Grade 7 | A child must be 12 years old |
| Grade 8 | A child must be 13 years old |
| Grade 9 | A child must be 14 years old |
| Grade 10 | A child must be 15 years old |
| Grade 11 | A child must be 16 years old |
| Grade 12 | A child must be 17 years old |
Woodstock School Admission Process
Early August is the start of the Woodstock academic year, with a winter vacation from mid-December until mid-January. In most cases, the school year concludes in the last week of May.
The following is the procedure for getting admission to the school:
The Admissions Committee will assess the completed application after the admissions test and interview are completed and make one of the following decisions:
To provide the candidate with a place at Woodstock.
To deny admittance to Woodstock to the applicant.
Adding the applicant to a waiting list Those that are placed in the waiting pool will hear back before the conclusion of the Spring semester.
Documents required for admission to Woodstock School
Properly completed application form.
Passport-sized photograph taken recently.
Photocopy of the applicant's passport or birth certificate.
Photocopy of the PIO or OCI, as applicable
Form for the Medical History of a Child.
Official transcript or copies of last year report cards (at least of last 2-3 classes).
Woodstock School Admission Application Form
Woodstock School Mussoorie application form will be available on the school's official website. So, please complete your application and pay the $100 (Rs 5,000) non-refundable application cost. You can also pay the price online.
If you already have a ward enrolled at Woodstock or one who has recently graduated from Woodstock so, you don't need to create a separate profile for your new prospective students. You are encouraged to log in to your old account by the school. If you can't remember your login credentials, please contact the school at Admissions@woodstock.ac.in.
Annual fees, establishment fees, and security deposits were all included in the fees. The annual fee contains tuition, textbooks, notes, board and housing, basic laundry, Internet and email access, class field trips, and the majority of extracurricular activities.
The Woodstock school fees are given below:
| | |
| --- | --- |
| Class | Annual Feee |
| Grade 6 | 15,90,000 INR |
| Grade 7 | 15,90,000 INR |
| Grade 8 | 15,90,000 INR |
| Grade 9 | 16,46,000 INR |
| Grade 10 | 16,46,000 INR |
| Grade 11 | 17,65,000 INR |
| Grade 12 | 17,65,000 INR |
Additionally, you have to pay 5000 INR registration fee, an establishment fee of 4,00,000 INR (non-refundable), and a security deposit of 3,50,000 INR (refundable).
Note: Please keep in mind that these fees are for the current fiscal year and are subject to change for the following academic year.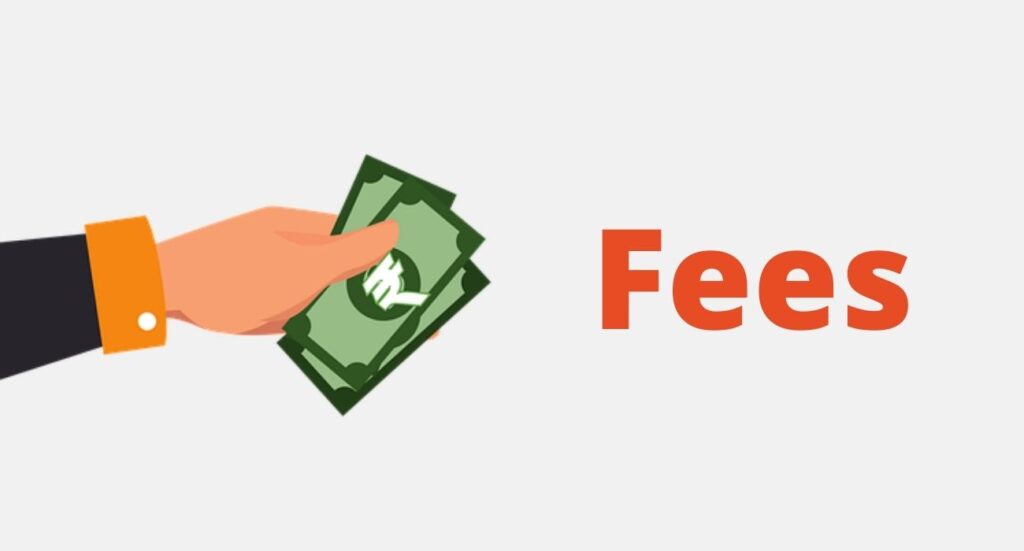 Woodstock School Entrance Examination Syllabus & Exam Pattern
Woodstock school takes a two-phase exam to select a candidate for admission. The two phases are as follows:
The first test is written test, and it strictly follows International Education Boards. It will include all disciplines, ranging from Mathematics, English, Hindi and General Knowledge.
The second test is personal interview. They ask questions to assess your child's cognition, perspective and leadership abilities throughout this session.
Woodstock School never reveals its examination syllabus and outline. So, children who aspire to be in Woodstock School have to be very attentive. However, teaching several children for years and our founder himself being alumni of Woodstock School has a better idea about the entrance examination and syllabus.
Important Dates at Woodstock School
Important dates are the detailed schedule of every event related to the School. It is advised to every aspirant that he/she must go through the date and timeline. The school invites applications from class 6th. To be eligible for admission, your child must be 11 years old by July 31st of the same year.
| | |
| --- | --- |
| Date | Event |
| Monday 26 July – Tuesday 27 July | New student and parent virtual orientation |
| Wednesday 28 July – Thursday 19 July | All student virtual retreat |
| Monday 2 August | Semester 1 classes begin |
| Friday 17 December | Semester 1 Ends |
| Saturday 18 December | Winter break starts |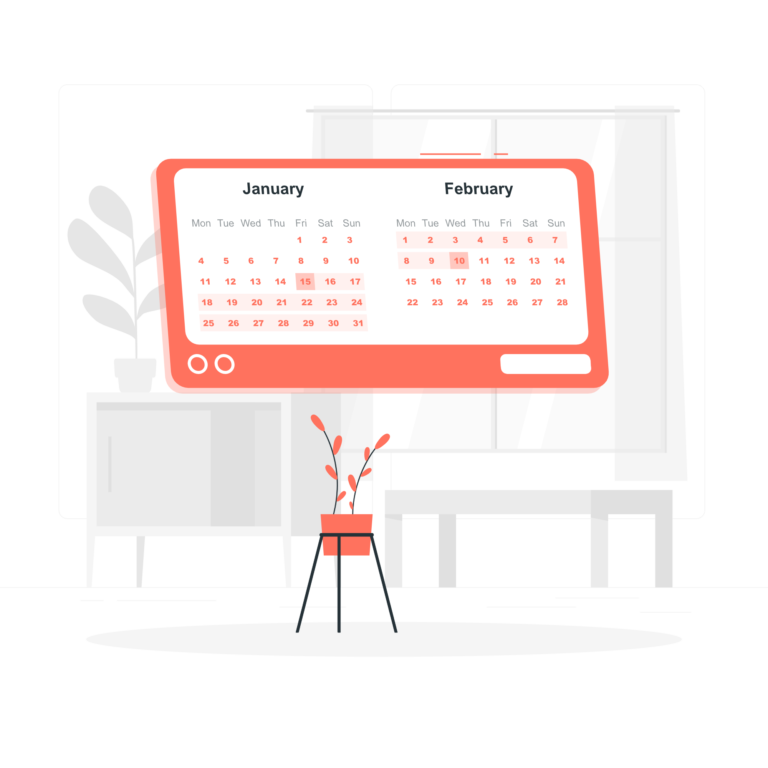 Notable Alumni of Woodstock School
The following are some of the Woodstock School's well-known alumni:
Chris Anderson – Publisher, Owner, CEO and Curator of TED
Jagdish Sagar – Indian Civil Servant
Tom Alter – Actor
Yasmin Padamsee- Forbes
Ruchi Narain – Film maker
Henry Scholberg, author (1939)
Robert E. Scott, law professor (1962)
Carl E. Taylor, international health expert (1932)
Ashoke Chatterjee – Public Servant
Bhavenesh Kumari Patiala – Lawyer
George H. Carley, Former Chief Justice of the Supreme Court of Georgia(1956)
Robert Griffiths, physicist (1952)
Jonathan Mark Kenoyer, anthropologist (1970)
Dilshad Najmuddin, Pakistani Inspector-General police officer and ambassador to the Holy See (1945)
Pernia Qureshi, fashion entrepreneur, designer (2002)
Dorothy Riddle, psychologist (1960)
Nayantara Sahgal, writer (1943)
Jay Smith, American Christian evangelist, apologist and polemicist.
Want to get Admission in Woodstock School, Mussoorie?
We are well aware that admission into Woodstock School is a dream for many children, but only a few are selected. The school has a restricted number of seats, and the number of applicants is substantially higher. As a result, the entrance examination is more difficult. A child requires good direction at this time. Shori: The Prep School educates them in an unparalleled manner in order for them to get selected in the Woodstock School entrance examination.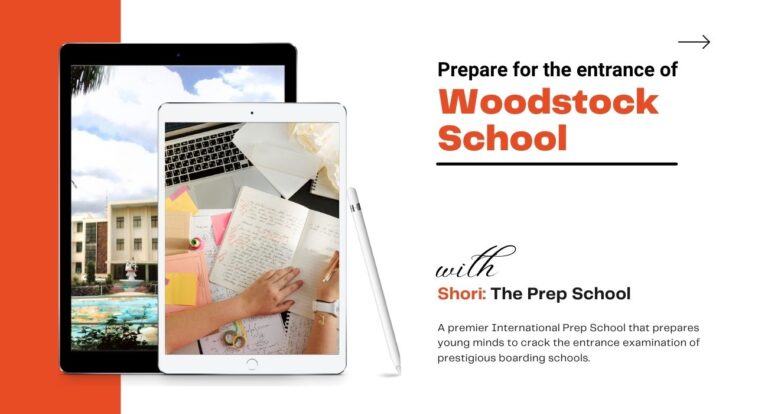 A premier International Prep School that prepares young minds to crack the entrance examination of prestigious boarding schools. The prep school is well regarded for the high-quality entrance exams preparation and produces the best results year after year. At Shori, we focus on building a strong foundation of knowledge and concepts in children for their success and provide an excellent platform for the preparation of competitive exams and the overall development of children. The best academic support and personal care which we provide to the students helps them meet their goals and objectives. The core values of Determination, Honesty, Authenticity, Integrity, Devotion, Humanism, Holistic Learning, Social Ethics, and concern for society & the environment are all closely interwoven into the fiber of Shori: The Prep School. Our highly qualified and most experienced faculty are dedicated and committed to students' complete success and provide assistive surroundings to contribute to their social, cultural, academic, and all-around development.
To our students, we impart value-based education, abundant resources, and individual attention. To the parents, we have a responsibility to nurture ethical and responsible career leadership in the children. To society, we provide a lifelong connection to ethics and excellence in global leaders.
for which we prepare our young minds